PTSC M&C thông báo tuyển dụng số lượng lớn Nhân sự năm 2017
18/02/2017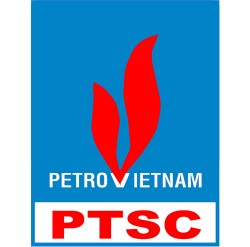 Job Description
Công ty TNHH Một thành viên Dịch vụ Cơ khí Hàng hải PTSC (PTSC M&C) là thành viên của Tổng Công ty Cổ phần Dịch vụ Kỹ thuật Dầu khí Việt Nam (PTSC), trực thuộc Tập đoàn Dầu khí Quốc gia Việt Nam. Công ty là một Nhà thầu chuyên nghiệp hàng đầu trong lĩnh vực Thiết kế – Mua sắm – Thi công chế tạo – Lắp đặt và chạy thử các công trình Dầu khí trên bờ và ngoài khơi, chế tạo đóng mới các phương tiện nổi tại khu vực Châu Á – Thái Bình Dương.
Với mục tiêu phát triển công tác thiết kế chi tiết xứng tầm với vai trò tổng thầu các dự án EPCI như hiện nay, PTSC M&C đã không ngừng đầu tư các phần mềm thiết kế hiện đại, xây dựng đội ngũ nhân sự có trình độ chuyên môn tốt, có bề dày nhiều năm kinh nghiệm và thường xuyên tổ chức các khóa đào tạo về chuyên ngành thiết kế trong và ngoài nước. Để tiếp tục định hướng trên, hiện chúng tôi có nhu cầu tuyển các vị trí sau:
Technical & Operation Department
BENEFITS & WELFARE
Salary: Negotiable and competitive, can be much varied depending on candidates' capabilities.
Insurance: Exceed US$ 45,000/ case.
Transportation: 29-seat coach from Vung Tau to Ho Chi Minh on Friday and vice versa on Monday.
Monthly telephone cards
GENERAL INFORMATION
Work Location: Vung Tau City (Ba Ria – Vung Tau Province)
Working hours in PTSC M&C: From 07:00 AM to 05:00 PM.
Duration for applicaton: From Feb-2017 to Dec-2017
Application's components: Postion Code, Curiculumn vitae, application letter, scanned/photoed certificates of universtity graduation, academic transcripts, English skills, Computers skills and other relevant diploma. English writing is preferred. Application via email or post are totally accepted.
Contact Information:
To: Human Resources Department
Address: No. 31, 30/4 Street, Ward.9, Vung Tau City, Ba Ria Vung Tau Province, Vietnam.
Tel: (+84) 643.838.834
Fax: (+84) 644.838.170
Email: tuyendungpmc@ptsc.com.vn c/c vungtauhr@gmail.com
VungtauHR.com
Apply for this Job