Interface Coordinator X 2 Persons – TRAINOR ASIA VIETNAM LIMITED
08/05/2018
NOTE: This job listing has expired and may no longer be relevant!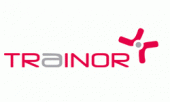 Job Description
TRAINOR ASIA VIETNAM LIMITED – HỒ CHÍ MINH
Interface Coordinator X 2 Persons
* Role and responsibility
Support the develop and implement the Interface Management System (IMS), Execution Plan, Procedures and Work Process for LSP project.

Coordinate Kick Off – Interface meeting to finalize the Schedule of Engineering Interface data Handover.

Organize and facilitate Interface regular coordination meeting to work with EPC Contractor, Third Party and Company to resolve Engineering Interface Issue during Engineering and Construction phase and prepare minute of meeting (MOM).

Support update all interface data into IMDB.

Ensure all interfaces between the EPC Contractor and the other EPC Contractors or Third Parties are identified, documented, registered and managed for the entire EPC phase.

Coordinate evaluate status and identify the delay or interruption of the Interface Work.

Coordinate, communicate all interface data and interface query (IQs) to relevant parties.

Maintain the IMDB and provide accessibility to EPC Contractor and Third Party.

Review information relating to the interface agreement in EPC Contractor's engineering documents and Third Party's engineering documents to ensure that engineering interface data shown in engineering documents of relevant parties are consistent.

Facilitate the meeting and work with EPC Contractor, Third Party and Company with best endeavor as a professional PMC to resolve conflict among EPC Contractor to reach a resolution that is in the best interest of the project

Provide support to EPC Contractor, Third Party and Company personnel to understand and be able to use interface management database

Other works relevant to interface works assigned by Company
* Qualification for QRA Specialists/Leaders
At least 7 years of experiences in Project management in international PMC and/or EPC organization.

Experiences in managing and controlling overall project interface management or at least 12 months in gas processing, oil & gas, chemicals, petrochemicals or refineries.

At least bachelor or lower but obtaining professional certification in Project Management/Technology/ Petrochemical or any other relevant qualification.

How to Apply
Candidates, please send your profile to the email address: vungtauhr@gmail.com with email title: TRAINOR ASIA VIETNAM LIMITED_[ Interface Coordinator X 2 Persons ]_[Your full name]


Apply for this Job