Document Control Coordinators X 2 positions – TRAINOR ASIA VIETNAM LIMITED
11/05/2018
NOTE: This job listing has expired and may no longer be relevant!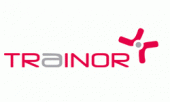 Job Description
TRAINOR ASIA VIETNAM LIMITED – HỒ CHÍ MINH
Document Control Coordinators X 2 positions

* Role and responsibility
Implement the Information Management Plan, Document Control, Procedures and Work Process for LSP project.

Develop and Implement Project Document Distribution Matrix.

Implement Project Document Management System (Document Structure, Code & Numbering) standard during project execution.

Monitor, evaluate status of the completeness and correctness of documents / drawings prior distributing to related person.

Check that documents are in order in terms of document title, document no., revision no., description and progress status

Monitor, evaluate status and identify the delay or interruption of the overall Project Document Management System.

Expedite and notify to relevant parties to ensure all documents and correspondences will be responded on time.

Create an audit schedule and conducting planned audits of all documentation for field and office staff

Provide Technical Support, Assistance, Training in DMS and CMS to users

Coordinate with all relevant Parties (Company, EPC Contractors, Vendors, Licensor, Authorities etc.) in line with LSP Project Procedures and Standards

Manage All the project documentation, Filing and Archiving and Retention

Responsible to provide Weekly/Bi-Weekly/Monthly Documents (CMS, DMS) Performance status report

Monitor document control data to ensure that correct data attributes are being capture to provide effective reporting and meet data requirements

To be focal point to coordinate and resolve conflicts among EPC Contractors, Vendors, Third party and Company on the DMS and CMS to ensure the effective performance of Document Control (DMS and CMS) Execution of LSP project.

Facilitate relevant meetings with EPC Contractors to ensure the implementation of Document Control (DMS and CMS) Execution Plan, Procedures and Work Process for LSP project.

Ensure that all documents/drawings mentioned in Purchase Requisition Engineer approval stamp were already complied in final data book

Checking that the received electronic of approved documents are identical to the signed paper copy

Make the necessary copies if require and ensure accurate distribution of the documents to the various disciplines and external parties
* Qualification for QRA Specialists/Leaders
At least 5 year experiences in document management and document control systems in international PMC and/or EPC organization.

Experiences in end-to-end managing and controlling with respect to the document management system in the completed construction project covered from engineering until hand over aforementioned document at least one gas processing, oil & gas, chemicals, petrochemicals or refineries.

At least bachelor degree or lower but obtaining professional certification in Records Management/ Administration/ Management/ Computer Science/ Information Technology or any other relevant qualification.

How to Apply
Candidates, please send your profile to the email address: vungtauhr@gmail.com with email title: TRAINOR ASIA VIETNAM LIMITED_[ Document Control Coordinators X 2 positions ]_[Your full name]

Apply for this Job