Sales Engineer – CRYOGENIC FLOW CONTROLS CO., LTD
16/03/2018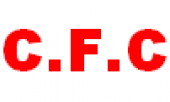 Job Description
CRYOGENIC FLOW CONTROLS CO., LTD – Ho Chi Minh
Sales Engineering
The Sales Engineer will be dealing with Analytical equipment as well as other such as compressor, pump, Valve and others that we have. However, analytical, hydraulic testing equipment & high pressure compressor shall be the main focus.
To be able to learn dependently or independently.

To be able to find & access into new clients/projects.

To be able to maintain relationship with current clients.

To be able to advise technical matters to clients/Help clients with the most suitable solutions.

To be able to work direct with suppliers/clients (English is a must).

To be able to follow the plan or plan up himself then propose to management board.

Report to Sales Manager or Managing Director.

Work independently or as team.

Make wise decisions / be solid but flexible with clients.

Ready for travelling locally and internationally if required.

Loyalty…
Sales Engineer will mainly focus on sales, however, technical knowledge must be equipped in order to discuss with our clients. Sales Engineer is strongly recommended to be learned, experienced himself in terms of technical. Technical can be helped by CFC local personnel or with great supports from our principles around the Globe.
Sales Engineer Can be Men or Women with at least 3-5 years of experiences in Sales. Shall be an advantage for those involved & experienced in Oil & Gas, Industrial Gases/ LNG/ LCNG or other related industries.

We are looking for Sales Engineer that is very dynamic, flexible, patient and kind, pro-active in works, confidence in front of crowd.

Salary can be discussed as well as other supports that he can be provided. Others shall be follow the Labor Regulations of Vietnam.

We look forward to receiving your Resume very soon.

How to Apply
Candidates, please send your profile to email address: vungtauhr@gmail.com with the email title: CRYOGENIC FLOW CONTROLS_Sales Engineer_[Your full name]

Posted by: Phu Nguyen
Company: CRYOGENIC FLOW CONTROLS CO., LTD
ba-ria-vung-tau: Hồ Chí Minh
Location: Hồ Chí Minh, Vietnam
Job type:

Full-Time

Salary:

Negotiable

Job category: Sales Engineering

1149 total views, 2 today

Job expires in: 42 days
Apply for this Job