Deputy Accounting Manager – PETROVIETNAM DRILLING AND WELL SERVICES CORPORATION – DRILLING DIVISION
29/03/2018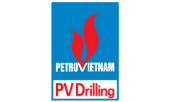 Job Description
PETROVIETNAM DRILLING AND WELL SERVICES CORPORATION – DRILLING DIVISION – Ho Chi Minh
Deputy Accounting Manager
Control all accounting segments in accounting software included Cash, AR, AP, FA, GL…to make sure monthly/quarterly/yearly financial statement reports were repaired accurately and meet required deadline (including Financial statement report for oversea projects and consolidated FS for Drilling division).

Corporate with Accounting Manager in managing, operating and being responsible for booking processes and tax report including VAT, PIT, WHT, CIT.

Develop Accounting policy procedure . Consult/advise all departments on implementation to ensure the compliance with the system and law.

Managing financial accounting regulations including Vietnamese and oversea towards billing to customers and controlling debts.

Ensure all assets are classified accurately for each country and assets class

Review fixed asset register, work closely with relevant department and BOD on deciding what assets to dispose, reviewing impairment recommendations and deciding on course of action

Ensure all the stock are recorded with lawful documents and follow strictly company's regulations.

Ensure the matching between record stock and actual stock

Co-operate with Management accountant in reviewing inventory report and inform to relevant party to control the inventory and purchasing

Assist Accounting Manager on setting up and implementing training and development plan for Accounting department's personnel by defining training needs; reviewing training content and method.

Work with audit company, taxation bureau and other government authorities.

Perform other tasks given from Accounting Manager
MALE

Thorough knowledge of applicable theories, practices, and accepted office procedures. Possesses and is recognized as having a specialized depth or breadth of expertise within the department. Interprets internal and external business challenges with impact on the organization and recommends best practice solutions.

Generally 6-10 YEARS OF EXPERIENCE IN FIELD.

Experience in working with AUDIT COMPANY, TAXATION BUREAU, and other GOVERNMENT AUTHORITIES.

GOOD EXPERIENCE IN ORACLE, ERP.

Sociable, honest, team work.

Ability to meet deadlines and manage priorities is critical.
How to Apply
Candidates, please send your profile to the email address: vungtauhr@gmail.com with email title: PVD_[Deputy Accounting Manager]_[Your full name]

Apply for this Job