Area Sales Manager – ENERGY PARTNERS
27/03/2018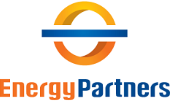 Job Description
ENERGY PARTNERS – Hồ Chí Minh, Nam Định
Area Sales Manager
JOB DESCRIPTION
Job Brief
As a growing company based in South Korea, we are looking for a high-performing Sales Manager to help us develop Vietnam market and revenue growth targets by keeping our company competitive and innovative. You will be responsible for maximizing our valve sales potential, crafting sales plans and justifying those from plans to execution to the upper management.
Position Title : Sales Manager (Preferred area, Ho Chi Minh or nearby Ho Chi Minh)
Primary purpose of Job : Valve Sales activities to End User & Potential clients in Vietnam and to develop Vietnam market.
Expected Outcomes : Development of inside market sales for valves including piping materials.
This position entails :
Develop market for Oil & Gas industry , especially for valve business. Get Valve & Piping RFQ from clients and bid for all the potential jobs.

Perform technical and commercial discussion with clients regarding technical issue for valves and make a close relationship with client.

Achieve growth and hit sales targets by successfully managing the sales team
Design and implement a strategic business plan that expands company's customer base and ensure it's strong presence

Own recruiting, objectives setting, coaching and performance monitoring of potential bid

Build and promote strong, long-lasting customer relationship by partnering with them and understanding their needs

Present sales, revenue and expenses reports and realistic forecasts to the management team

Identify emerging markets and market shifts while being fully aware of new customers and competition status

Prepare quotations including Price List and Technical Sheet and selecting technically correct and best valve specification to meet technical requirements, cost-competitiveness and lead time

Handle Inquiry for items such as customer's specification (day to day and/or projects) review and special requirements, manufacturing feasibility, special material check, lead time, etc

Prepare a specification sheet and related documents which customer requests to respond to technical issues and meet customer expectations

Resolve troubleshoots issues at customers and provides resolutions to problems

Develops a broad technical knowledge with Company's vision and valve product families

Maintain and continuously update project information in internal sales book.
JOB REQUIREMENT
Strong relationship with end user in Oil & Gas industry in Vietnam market

Must have work experience at least 5 –10 years essential with proven record valve industry .

Fluent at English in speaking and writing to communicate to handle complex issues in technical and commercial

Successful previous experience as a sales representative or sales manager, consistently meeting or exceeding targets in valve industry or Oil & Gas market

Strong business sense with a down to earth approach and industry expertise

Able to handle challenging customer requirement and claim

PC literacy with a working knowledge of MS Windows applications

Ability to work independently is required
How to Apply
Candidates, please send your profile to the email address: vungtauhr@gmail.com with email title: ENERGY PARTNERS_[Area Sales Manager]_[Your full name]

Apply for this Job