HSEQ Manager – CÔNG TY TNHH VARD VŨNG TÀU
16/03/2018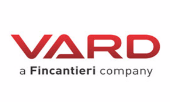 Job Description
CÔNG TY TNHH VARD VŨNG TÀU – Ba Ria – Vung Tau, Ho Chi Minh
HSEQ Manager 
The purpose of this role is to carry out the assigned duties, which include but no limit to:
Maintain HSE Management System according to SA 8000, ISO 14001 and OHSAS 18001 standards.

Maintain Permit to Work (PTW) system.

Maintain Environment Performance System via Synergy Life, and organize quarterly environment surveillance program, annually working environment surveillance program.

Coordinate with Quality Manager to maintain quality system according to ISO 9001.

Establish and regular review of Hazard Identification and Risk Assessment (HIRA), and Job Safe Analysis (JSA).

Build-up and maintain internal HSEQ audit plan.

Lead weekly HSE inspection tour.

Update and evaluate newly HSE legislation requirements.

Review and update HSEQ documented information.

Manage HSEQ Department.

Give advice to Medic team.

Prepare HSE training materials and conduct HSE induction and training.

Liaise with and make the regular reports to Fire Police Dept, DoNRE, DoLISA, BIZA, Port Authority.

Attend all relevant HSEQ meetings.

Incident and investigation reporting.

Be an Emergency On Scene Commander.

Be a member of HSE Committ
** Qualifications Required:
Bachelor degree in Engineering or Science.
** Experience Required:
Experience in leading and/ or managing HSE at least 10 years.

Experience in shipbuilding/ ship repair/ oil and gas industry.

Experience in contractor management system.
** Other Requirements:
Formal qualifications on HSEQ and/ or risk management would be an advantage.

Knowledge of national and international HSEQ regulations such as ISO 9001, ISO 14001 and OHSAS 18001, DNV-GL rule and other Class rules.

Emergency response skills, such as first aid, oil spill response, firefighting, confined space rescue…

Training and presentation skills.

Self-management skill.

Strong communication skills written and orally in both English and Vietnamese.

Computing skills in full suite of MS Application.
** Company Benefits:
Salaries are reviewed & adjusted annually.

A long term career at a Professional and Dynamic working environment.

Training to be provided locally and/ or internationally.
** A long term career & attractive remuneration will be offered to successful candidates. Applications must be in English & should include cover letter, reference number, CV, certified copies of qualifications, required salary & references & should be forwarded before 8 April 2018 via VietnamWorks.

How to Apply
Candidates, please send your profile to email address: vungtauhr@gmail.com with the email title: VARD Vung Tau_ [HSEQ Manager]_[Your full name]


Posted by: Phu Nguyen
Company: CÔNG TY TNHH VARD VŨNG TÀU
ba-ria-vung-tau: Bà Rịa - Vũng Tàu
Location: Bà Rịa – Vũng Tàu, Vietnam
Job type:

Full-Time

Salary:

Negotiable

Job category: HSEQ Manager

1163 total views, 1 today

Job expires in: 47 days
Apply for this Job