Field Superintendent – PETRONAS CARIGALI OVERSEAS
22/11/2017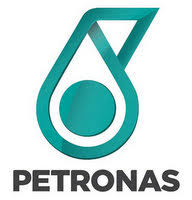 Job Description
VPĐH NHÀ THẦU CTY PETRONAS CARIGALI OVERSEAS SDN., BHD
Workplace: Ho Chi Minh
Field Superintendent (OIM – Blocks 102/106)
JOB DESCRIPTION
Direct Report: Head (Operations)

Division: International Asset

Position Grade: E2/E3

Skill Group: SKG16 (PETRONAS)
JOB PURPOSE
Manage and supervise the execution of overall operations and first line maintenance activities performed on Platform/FPSO/FSO/Plant through fullest utilization of resources and facilities to achieve the production targets, facilities integrity and HSE performance standards to maximize value returns and meeting stakeholders/customers/partners' expectations.
**HSE Plan
Support the implementation of departmental HSE plan so as to achieve the highest HSE performance and standard.
KPI:
Department HSE plan implementation (actual vs plan)

Contractor HSE performance
**Facilities Fundamental Operations
Lead and manage the Platform/FPSO/FSO/Plant day to day fundamental operations of producing/storing/processing hydrocarbon to meet the approved daily target and nomination i.e. for crude, gas and condensate, gas flaring/venting and water discharge limitation.
KPI:
Compliance

Oil production (actual vs target)

Improvement Initiative
**Facilities First Line Maintenance
Lead and manage the execution of first line maintenance on Platform/FPSO/FSO/Plant facilities and major equipments to ensure all are done as per maintenance procedure and schedule to achieve highest availability and reliability of Platform/FPSO/FSO/Plant.
KPI:
% completion of PPM

CM/PM ratio

Improvement Initiative
**Revision of Simulated Emergencies Drills and Exercises
Perform and review all simulated emergencies' drills and exercises by continuous evaluation of procedures and response to meet high standard of readiness of the Platform/FPSO/FSO/Plant Emergency Response Team.
KPI:
**Integrated Shutdown Coordination
Lead and manage the coordination of an integrated shutdown activities(drilling/workover/wireline/construction) planned on Platform/FPSO/FSO/Plant to ensure the identified activities are performed efficiently & safely, shutdown duration target is achieved and cost are within budget.
KPI:
Compliance (actual vs plan)

Improvement Initiative
**Implementation of Simultaneous Operations
Manage and control the implementation of Simultaneous Operations versus an integrated activities of SIPROD/ SIPCOM planned on Platform/FPSO/FSO/Plant to ensure efficiency and safety of the Simultaneous Operations are achieved and all safety requirements specified in General Guidelines for Simultaneous Operations (GPSO) are adhered to.
KPI:
Compliance

Effectiveness

Improvement Initiative
**Facilities Performance Evaluation
Analyze and evaluate the performance of Platform/FPSO/FSO/Plant operations and first line maintenance to identify key failure/success parameter to enable quick fix/improvement being performed and subsequently permanent solution/improvement being proposed through Facilities Improvement Proposal (FIP) to Production/ME/RIE's for consideration and implementation.
KPI:
Compliance

Improvement Initiative
**Effective Communication Frequency
Establish an appropriate communication frequency with relevant downstream/upstream players i.e FPSO/FSO/Gas-Crude Collecting Centre/Crude Pump Station/Gas-Oil Terminal/GPP/LNG Plant to ensure prompt respond can be acted with regards to tank top-bottom/shortfall – over supply/shutdown/off spec-quality in order to minimize/avoid domino effects and unnecessary upset/interruption on its own operations as well.
KPI:
**Maintain Good Rapport & Networking
Establish and promote good rapport and networking within PETRONAS, host countries authorities, partners, stakeholders and industry officers to identify opportunities by leveraging on knowledge sharing, best practice and benchmarking.
KPI:
Effectiveness

Improvement Initiative
**Coaching & Mentoring
– Coach, mentor and guide staff and conduct periodic performance review. Counsel/motivate staff to instill right mindset, behaviors and values to attain high performance standard.
– Determine capability requirement for department and develop staff and leaders through acquisition of skills and coaching.
KPI:
**Generic Accountabilities
Networking and Relationship Building
Foster and sustain effective working relationships and rapport with the government authorities, business and management institutions, national and key industry players and service providers to keep abreast with latest development to capture new business opportunities.
KPI:
Number of engagements sessions

Nos. of intervention programs
**Good Governance
Enforce the implementation of applicable PETRONAS procedures and guidelines and affect the compliance to statutory and legislative requirements to ensure conformance to the established Limits of Authority (LOA) to safeguard PETRONAS interest, image and reputation.
KPI:
**Codes of Conduct(COCD) and HSE Policies
Communicate, interpret and champion the execution of the objectives and provisions of the Health, Safety and Environment (HSE) policies and Codes of Conduct and Discipline (COCD) and undertake appropriate mitigation and/or intervention programmes to safeguard business operations, high staff discipline and industrial harmony.
KPI:
100% compliance to COCD/HSE policies

Number. of intervention/ mitigation programs
**Leadership and Capability Development
Drive the development of competent working team that will enhance and sustain staff capabilities in achieving high performance delivery to ensure internalisation of the right leadership and capabilities in executing their jobs.
KPI:
(%) of personal development

plans

(%) of coaching/mentor
**Mindset, Behaviour and Culture
Develop and implement distinctive mindset, behaviour and culture to achieve high work performance by adoption and implementation of value interventions, tools and methodologies to promote and instill high sense of commitment, ownership, integrity and loyalty that will contribute to operational excellence.
KPI:
Number of interventions plans/ programs
Multinational environment:- Typical with international operation, the people he come across come from multi-nationalities, discipline & background of people, he must know how to make the best out of the available people & resources for the benefit of the organization.

HSE standard of contractor:- As he deals directly with contractors at the work site, he must continuously ensure contractors HSE standard at the minimum is at par with PCSB standard. He must strive to ensure contractor performance are continuously monitored and improved.
JOB REQUIREMENTS
**Qualification & Experience:
Degree in any discipline, or

Diploma in Engineering from a recognized Polytechnic or equivalent and qualifications with the relevant working experience will be considered.

Maritime qualifications will be an added advantage

Experience in the management of technical function in the upstream oil and gas industry.

Must have at least 10 years working experience in offshore, onshore oil & gas industry with 05 years as a supervisor, OIM or Platform Superintendent

Must possess broad knowledge of oil/gas field operations equipment, technical systems with hydrocarbon processing environment

Must be familiar with operations/ maintenance/safe basic practices and procedures of the offshore oil/gas field industry

Trained for managing of major emergency (MME), and assigned emergency response commanding role for above 3 years.
**Behavioral
Possess strong communication and negotiation skills

Possess strong interpersonal qualities with good networking, leadership skills and independent

Teamwork and strong emotional stability to work under pressure and tight deadlines
Technical/Functional
Understanding of E&P Business and technical/functional knowledge
Leadership Attributes
Leadership & Organizational awareness

Personal impact, influence & creative problem solving

How to Apply
Candidates, please send your profile to email address: vungtauhr@gmail.com with the email title: PETRONAS CARIGALI OVERSEAS_Field Superintendent_[Your full name]

Posted by: Phu Nguyen
Company: VPĐH NHÀ THẦU CTY PETRONAS CARIGALI OVERSEAS SDN., BHD.
State: Hồ Chí Minh
Location: Ho Chi Minh City, Hồ Chí Minh, Vietnam
Job type:

Full-Time

Salary:

Negotiable

Job category: Field Superintendent

388 total views, 1 today

Job expires in: 760 days
Apply for this Job